Over the last decade, with the exception of Ozil, no player has been as divisive among the Arsenal fanbase as Granit Xhaka. His relationship with the Gooners has been tempestuous to say the least, rising to its zenith when he was booed off against Crystal Palace and told the fans in no uncertain terms what he thought of their response. That is the thing with Granit Xhaka, there are no uncertain terms. He plays his football with an honest passion that can be both his greatest asset and his biggest downfall.
Xhaka arrived with much fanfare and high expectations. The hope was that here was the commanding midfielder that Arsenal had lacked since Vieira. He had two Swiss titles to his name and was named in the Bundesliga team of the Year as well as being Borrusia Monchengladbach's captain, all before his 23rd birthday. Over the next few seasons the team struggled and Xhaka did too and his seemingly most notable contributions were red cards, penalties conceded and own goals. But this is a narrative hugely eschewed by the circumstances.
The expectations were indeed huge, and Xhaka was seen as the man who would bring back former glories. But he arrived during the demise of the Wenger era and through the ill-fated Emery reign. This was a team that boasted players of the quality of Mustafi and Kolasinac, and had the work rate of Ozil. Xhaka's box to box role was primarily taken up with plugging gaps. Fans noticed the mistimed tackles resulting in cards, but failed to recognize the lung bursting runs as attacks broke down and we were left exposed. They bemoaned the penalties and own goals, but allowed no credit for the desperate exposure that Xhaka was attempting to remedy.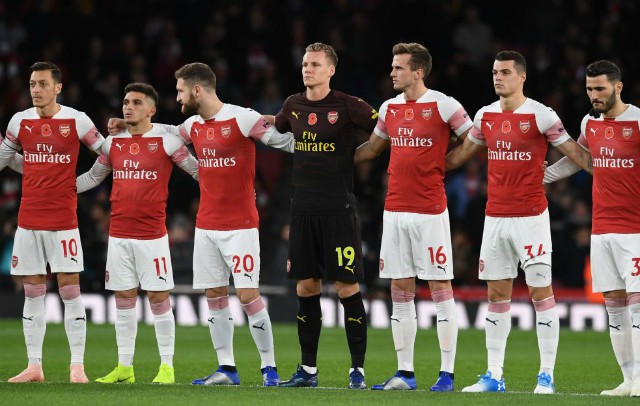 What is notable about Xhaka was that he has been an ever-present through the tenures of three managers, all of whom are lauded for their tactical acumen. Arteta went to great lengths to convince him to remain when his departure seemed inevitable, and would prove to be a very unpopular move with the fan base who wanted him gone. When he was made captain it was a decision made by the other players as it was a democratic process. This highlights that, although unpopular with fans, he was hugely respected by his managers and team mates.
Two particularly poignant opinions on Xhaka may be the most revealing. Mourinho was desperate to sign him for Roma and he stated 'Arsenal will only recognize what they had once he is gone'. When asked in an interview which midfielders playing today most resemble him, Patrick Vieira immediately replied Granit Xhaka 'because he does all the important things that you don't always see'.
And therein lies Xhaka's conundrum. He contributes massively in less obvious manners. He reads the play and reacts. He narrows down the options available to attackers with clever positioning or teases them into making decisions that are not as incisive. When an Arsenal attack breaks down fans should pay attention to where Xhaka is looking. He instantly scans backwards and then races into a position where he feels he would be most disruptive to a counter attack. In the past when the team was less cohesive this would frequently result in him making a last ditch tackle, or attempting to, as he is overwhelmed by the oppositions options.
Make no mistake about it, there were times when the red mist appeared and Xhaka made some poor decisions as a result. He is abrasive and argumentative on the pitch. But this is passion and it is an integral part of his character. I would prefer that every day over the care less shrugs offered from the Ozils or Arshavins when they lost the ball.
Xhaka had his name chanted on Sunday and he was visibly moved. I hope that the fans are forgiving when we are suffering and a desperate last minute lunge sees Xhaka staring disbelievingly at the red card brandished by a ref as he is punished for his efforts when trying to help his team yet again.
Peter Doherty
CALLING ALL ARSENAL FANS! Anyone who would like to contribute an Article or Video opinion piece on JustArsenal, please contact us through this link…
Arteta talks about Xhaka, Nwaneri, Vieira and the improvement since last year…
Please enjoy, watch and subscribe to JustArsenalVids