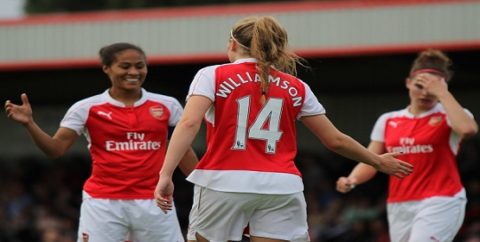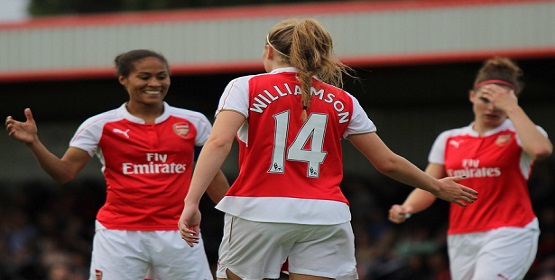 Whether England win another bronze this weekend or not, their biggest success has been the growth of the women's game over this summer. Over 11 million people in the UK watched their semi-final with the USA. For most of my life, I never imagined a women's football match would attract the BBC's biggest ratings of the year.
Arsenal have long been the flag bearers of taking the female game seriously, successful long before girls turned professional. It's fitting then that we might have come up with an idea that could put even more eyes on the sport.
Next month the Emirates Cup returns. Instead of 4 men sides playing twice in two days, your ticket will give you access to the WSL champions followed by Uni Emery's gunners. This is straightforward to arrange in pre-season but senior people at the club are exploring the possibility of this being a regular thing.
The next aspect to improve is attendances in the WSL. Surely there is a way have them play at the Emirates before or after a Premiership fixture? Atletico Madrid have done something similar and were accused of a PR stunt, with the media claiming it was obvious thousands of supporters were there anyway for La Liga and the other game was simply a warmup act.
I'm not sure if this would increase policing with people being at the stadium for an extra 2 hours but given the ticket prices we pay; we deserve 2 for the price of 1. Even if you want to view this purely as a business move, a way to sell a few more burgers and programmes, it makes sense to strike while the iron is hot. Interest is there, it's growing, help it, don't just wait for the next International tournament.
Thanks to social media, for the first time we can discover our player's personalities,
Our website has done a great job of helping us find out about the personalities we have at the club. We have one of the best players in Europe in the form of Miedema. Seeing her have banter like we get to see with Auba and Lacca suddenly gives her a following, makes you more invested than purely looking out for the odd result.
I watched Leah Williamson's story and it was so easy to identify with. She went to a normal school, normal working family and would be driven to training like it was a hobby, as most thought this wouldn't be a full-time job for a certain gender. Seeing a girl talk about being a lifelong gooner while doing her make up is original, it sells. Because it's new and fresh. So, let's market it.
Why was Ronda Rousey a box office hit in UFC? Because we never saw women fight, it was cool.
Some people hate change, while in society when someone is built up, some like to see them fall flat on their faces. For example, you might not have 60000 gooners wanting to show up early, they may solely be interested in men's football. Some might leave, angry after a defeat and choose not to watch another game.
It's fine not to like women's football. You shouldn't be scared to say it's a different level of standard out of fear of reproach. In many ways, I watch it like it's two different sports. One is decades ahead in coaching and investment. It's about now making sure young girls who dream know that they have the same chances to catch them.
Really, it's irrelevant what my generation think. It's that 7-year-old girl in the playground who's inspired that matters. Who now thinks it's cool to kick a ball instead of playing a computer? Who has idols to look up to who she can follow on social media? Who maybe, right now, are asking their parents to have Miedema on the back of their shirts?
You know what, out of awareness I might do the same.
Dan Smith