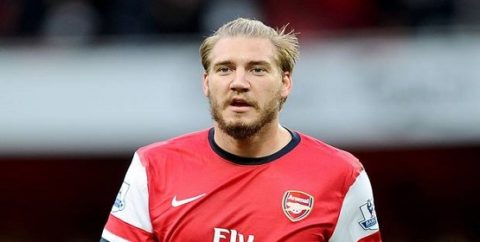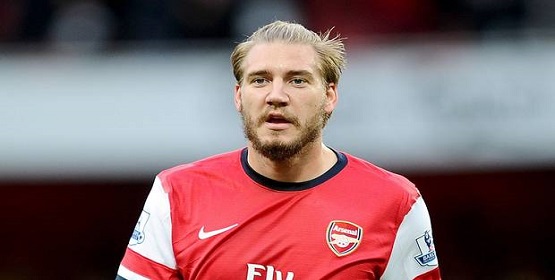 Arsenal's transfer window closes in a week. As much as gooners are excited about the arrival of Pepe, they assumed there might have been more outgoings. The likes of Mustafi, Jenkinson, etc.There are a lot of players deemed not good enough, but because of their wages hard to sell. My research shows me this is nothing new.
So, here is my top 10 Arsenal Deadwood….
Almunia (9 years)
Not just did the Spaniard have no business being at our club for a decade, the fact he spent a portion of it as our number 1 highlights Arsene Wenger's blind spot over the position. Our keeper seemed mentally weak, affected by big pressure. Many gooners feel that if we had a different goalie, we would have won a title in this era. One of those being Jens Lehman.
Nicklas Bendtner (9 years)
Wouldn't have been as unpopular without his arrogant boasts. The closest he came to be living up to his self-hype was 12 goals in the 2009/2010 season. Arsenal Wenger though lost patience after a string of incidents, including being pictured smoking, partying and crashing fast cars. Loan spells at Sunderland and Juventus led to just 8 goals, meaning we were unable to sell him and had to wait for his contract to run down. To his credit he still contributed with strikes against Cardiff and Hull, but it was greeted with chants of,' He only scores if your ……'.
Diaby (9 years)
Arsene Wenger showed great faith in Diaby where others wouldn't, believing he could become the next Viera. The midfielder tore the ACL in his left knee in February 2013. Despite this he was given a contract extension as a show of faith that he could regain fitness. In truth, his career had been plagued by injuries for years. He played 13 games in his final 4 years .
Denilson (8 years)
Was part of a young Arsenal squad who needed experience to support team, too often we would prove to be mentally fragile once things started to go against us. You could never accuse the Brazilian of a lack of effort, but fans grew frustrated with his lack of physicality and side way passing. He asked for a return to Brazil but no one from his homeland could afford his wages. It meant for two years we were supporting his salary so he could get his wish.
Senderos (7 years)
Ironically Senderos's best games for us seemed to come in the more high-pressured scenarios, such as Inter Milan away or in the FA Cup Final. Yet he didn't have the mentality or concentration skills to perform consistently. The confidence he had built up was ruined by Drogba who bullied him to such an extent Arsene Wenger no longer trusted him. He couldn't sell him though due to a huge pay rise he had been given so in his final two years was loaned out.
Joel Campbell (7 years)
Out of 6 of 7 seasons we were paying this man to tour Europe, not what the loan system was intended for. Originally no one's fault, as it took a few years to get a work permit. When he finally did get his chance he was just as good as a Walcott or the Ox yet was sent back out on loan.
Grimandi (5 years)
Don't get me wrong all title winning teams need a Grimandi, someone who's a utility man, will do the basics before giving the ball to his more talented peers. He had a lot of qualities our current squad lack. Yet there's no denying he was technically not as good as his teammates. A classic example of a player happy to be a fringe player at a big club with no offers made for him, just seeing out his contract.
John Jensen (4 years)
It was almost like his entire move to Highbury was based on his famous strike in the Euro 92 Final. Became famous for his inability to repeat the feat with his only goal for us prompting the famous 'I was there' shirt. More serious, he was part of the scandal that saw George Graham banned from football, the allegations being that the Dane was only brought because our manager was paid to do so.
Oleg Luzhny (4 years)
Was brought based on a display against us at Wembley when he destroyed us out wide. When he moved to England it was like his pace had vanished. While you couldn't question his professionalism, he was at an age where the physical nature of our League was too much. Very soon Arsene Wenger was buying other back up options to Lee Dixon leaving the Ukrainian our third choice right back.
Chamakh (4 years)
Started Arsenal life on fire but confidence vanished once Van Persie returned from injury. Didn't have the mentality to cope with being asked to make an impact off the bench. For Arsene Wenger to give up on a player after one year tells you something, but because of his wages, for his final three years we were paying him to go on loan to West Ham, then Palace.
Anyone older think of anyone else please put in comments.
Dan Smith