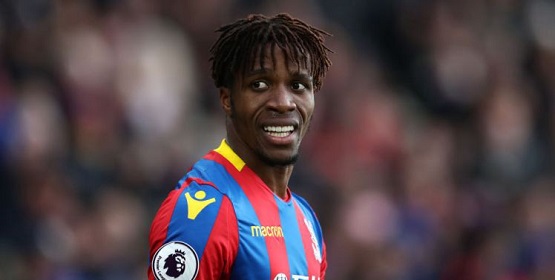 I see a pattern developing here.
Bayern Munich are the latest club to try and hijack a transfer target of Arsenal but there is one huge problem that the German Champions will have to overcome if they want to sign Crystal Palace winger Wilfried Zaha.
He wants to sign for Arsenal and no one else.
Bayern can probably stump up the cash that Palace are demanding In one go but unless the Ivory Coast international changes his mind and instead prefer Bayern over us then he is going nowhere until we are completely out of the race.
Palace would no doubt love to do a deal with the German giants, especially if they do offer to pay in one lump sum but if Zaha continues to insist on becoming a Gunner then there is little the Eagles can do to force through a deal with Bayern.
Obviously, the Arsenal negotiators will have to come up with some sort of package to tempt Palace or Zaha will not be signing for us either.
And if that does happen and we drop out then there is every possibility that the 26-year-old could be playing in the Bundesliga next season.
But while we are still in contention we remain the front runners but we cannot mess around ay longer, not with a club like Bayern hovering.
The time is now for Arsenal to get their act together and start making these deals happen.