3 Arsenal Women called up to join England Lionesses'  By Michelle 
Congratulations are in order for our three Gunners that have been called up to join the Lionesses for their November international friendlies. 
Well done to Beth Mead, Jordan Nobbs and Lotte Wubben-Moy.  Leah Williamson is still ruled out of the England squad due to injury. 
The Lionesses' are scheduled to play 2 international friendlies in November, as follows: 
England v Japan on Friday 11th November 7pm UK (8pm Spain) 
England v Norway on Tuesday 15th November 7pm UK (8pm Spain) 
Both matches will be played at the 3,000 seat Pinatar Arena Football Centre in San Pedro Del Pinatar, Murcia, Spain. 
You can purchase tickets for both matches here. 
These are the last of the international friendlies prior to the 2023 FIFA Women's World Cup group stages that will take place in Australia and New Zealand next summer.  As many as 16 Arsenal Women will be representing their countries at the World Cup tournament.  You can see which Gunners will face-off against each other here. 
Check out Wiegman's 25-strong squad here. 
I am really pleased we can continue to test ourselves against strong opposition, especially as we are fully focused on our preparation for the World Cup, said England Manager Wiegman. 
Japan are one of the best teams in Asia and offer a different style of play to what we are used to. Norway had a difficult summer, however they qualified directly for the World Cup and I am confident they will bounce back. They have always proven to be a strong opponent, and the staff and players will look forward to welcoming Hege again too. 
With both teams wanting to make a good impression as they build towards a major tournament, it will be a great opportunity to see where we stand. 
Furthermore, I hope a change of scenery and good climate for that time of year can contribute to keeping the players fresh after what has been an exciting and at the same time intense year for all. 
I think I fancy a change of scenery and good climate too.  There is an airport in Murcia, as well as Alicante airport which isn't too far from Murcia either, with regular flights from the UK.  Anyone going?  We're buying our tickets now. 
Go on, grab a ticket and some sunshine!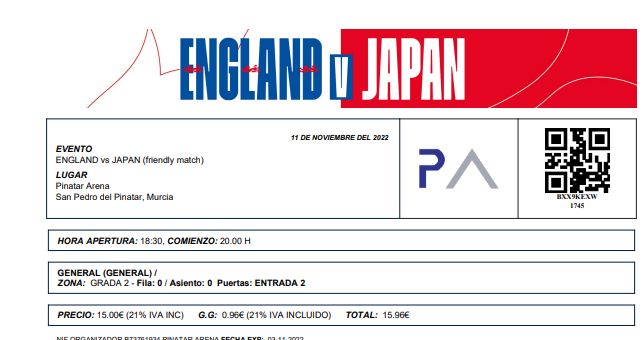 Michelle Maxwell 
Follow Michelle on Just Gooner Women on Twitter for regular updates on the Arsenal Women's Team! 
Do you want to read more about the Arsenal Women's Team? Click here….