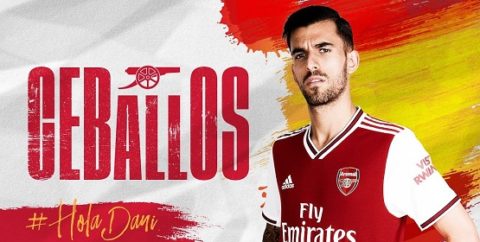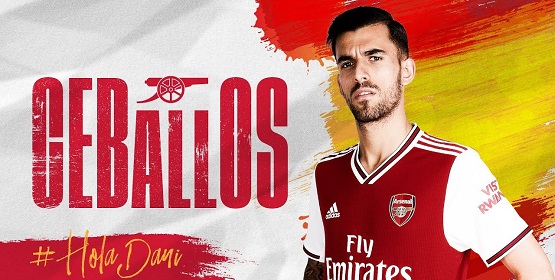 3 BIG TACTICAL POINTS LEARNED (Arsenal vs Liverpool) by Alfie Culshaw
EXPECT A SIMILAR APPROACH IN BIG AWAY GAMES-
We saw it last season, we're likely to see it again. Emery favours a cautious approach in (largely big) away games, looking to absorb pressure for large periods and hit the opposing side on the counter. The addition of the pacy Pepe is only likely to enhance this game plan, as well as greater flexibility and options in midfield, and (in theory) a strengthened defence.
Many do not like this tactical set-up, favouring the inflexible and stubborn, but often illustrious and artistic approach we saw under Arsene Wenger. However, this approach ultimately symbolised Wenger's downfall and as shown in the first period at Anfield, where we more than matched Liverpool in quality of chances, maybe this caution is the way forward.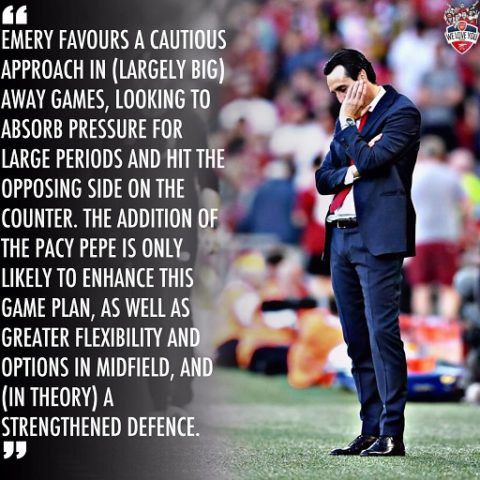 INABILITY TO DEFEND WIDE AREAS A RISKY STRATEGY-
At Anfield on Saturday, we again saw a passiveness about our defending, particularly in wide areas. Whilst this was a product mainly of our narrow formation and game plan, it did feel we still too easily enabled Liverpool to get crosses away, a very risky strategy to follow against a team with such excellent crosses of the ball. This issue would maybe not have been brought up, had it been in isolation. The reality is, we saw this passiveness for long periods last season and against Burnley last week.
Maybe Emery favours not pressing wingers and full-backs to prevent them from delivering as he feels we have the aerial presence to deal with these balls in, but, personally I feel this is an issue needing addressing.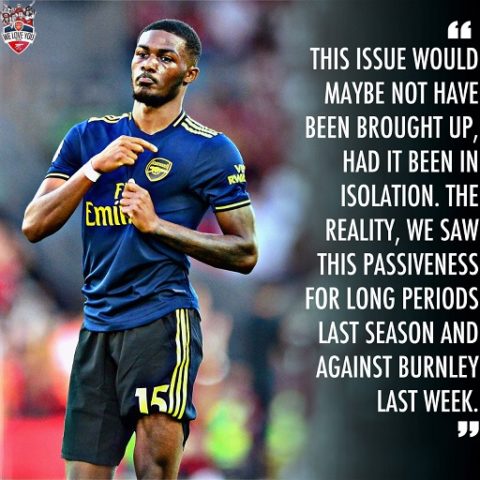 CEBALLOS NOT READY FOR THIS SORT OF GAME-
Whilst I completely understand Emery starting Ceballos after his masterclass at the Emirates last week, it did not exactly work out at Anfield. The midfielder was left shell-shocked at the lack of time he had on the ball and the intensity of Klopp's gegenpressing. Not used to this sort of pace and intensity in the pedestrian La Liga, it will take time for the Spanish maestro to adapt to playing teams as dynamic as Liverpool (albeit there aren't that many). He lost the ball more times than any other Arsenal player, completed fewer passes than any other Arsenal player and was ultimately the first to be axed from the pitch by Unai Emery; it just wasn't Ceballos' night.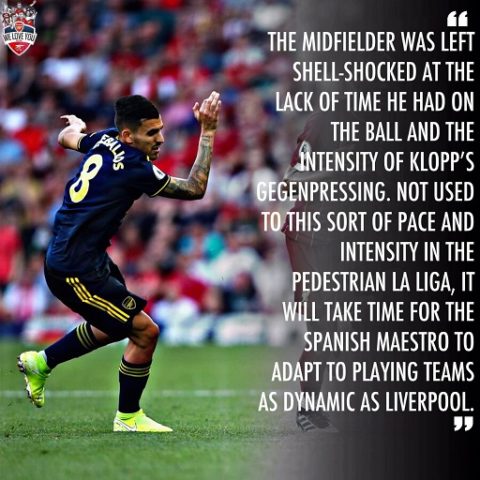 Anything else you saw? Tell me below….
Alfie Culshaw