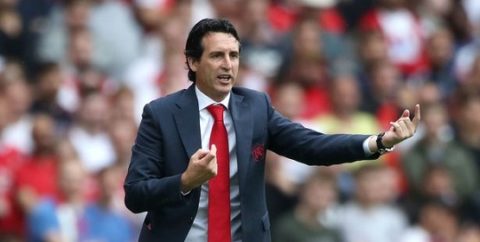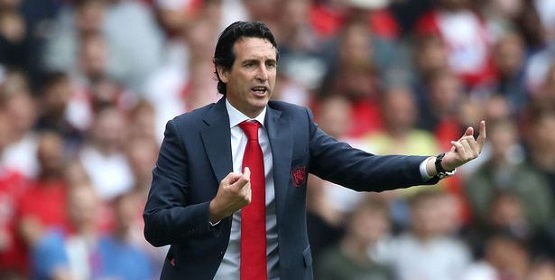 3 TACTICAL POINTS FROM ARSENAL vs BURNLEY by Alfie
PLAYING OUT FROM THE BACK IS EVOLVING
Since Emery has come into the club, he has attempted to implement a progressive system of 'playing out from the back'. This has largely been ineffective so far in his tenure, but on Saturday we saw a much improved formula for this. The notable difference was the mobility and youthful energy in our midfield that enabled the system to work. Ceballos, Willock and Guendouzi represented agile options in midfield who have the speed of thought and feet to enable us to more effectively play through the press from deep areas, and goal kicks in particular. Whilst Granit Xhaka posses several useful attributes, his ability to receive the ball in tight areas and turn is largely limited, so having nimble and quick players in midfield ultimately helped Emery assert some of his footballing philosophy. It'll be interesting to see if the Head Coach sticks with this midfield or returns to the experienced but almost pedestrian Xhaka.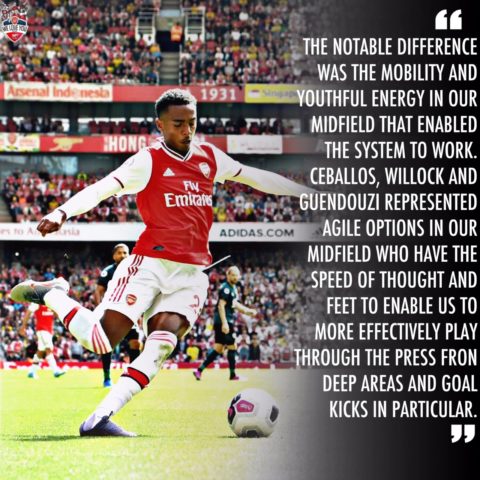 LUIZ ADDS CREATIVITY FROM DEEP
Something that makes Granit Xhaka so integral to our side in helping us build attacks is his expansive passing from deep areas. In David Luiz, we may have found a smart alternative to Xhaka which will ultimately relieve the reliance we have on the Swiss international. Luiz completed 61 passes on Saturday, including 3 accurate long balls, demonstrating how his ability to find incisive passes between the lines, or expansive passes over the top, could be an incredibly useful offensive asset for us this season.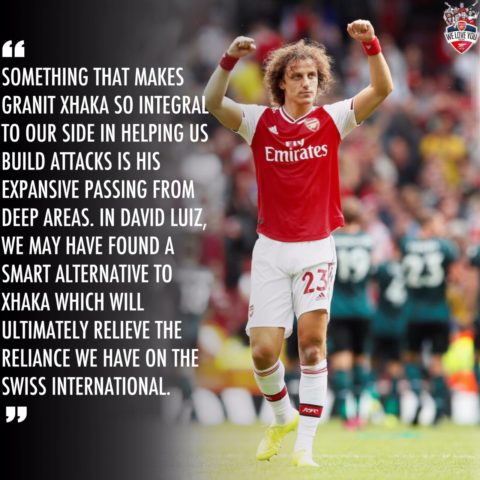 PASSIVE DEFENDING STILL COSTING US
Despite winning the game and only conceding once, it was far from a comfortable defensive performance. Burnley piled the pressure on us throughout the game, with their relentless wide deliveries met with the physicality of strikers Wood and Barnes. Whilst, on the whole, Luiz and Sokratis dealt with this threat, combined making 13 headed clearances. There was certainly a passiveness about our full-backs and their willingness and urgency to prevent these crosses from even entering the box, which would have entirely nullified Burnley's threat. This was evident in the Clarets goal when we failed to prevent Dwight McNeil's shot, which led to Barnes tucking home an equaliser. This must be addressed by Unai Emery.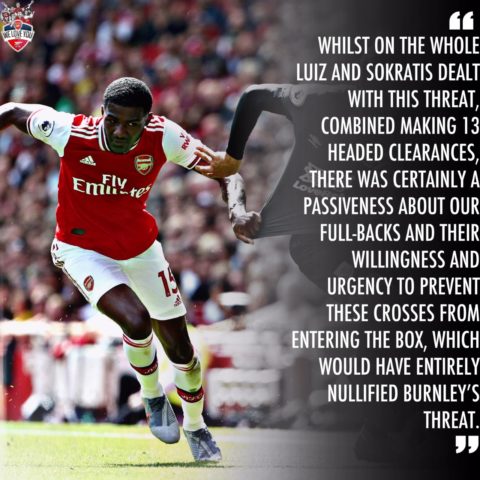 Anything else you saw? Tell me your thoughts below….
Alfie Culshaw
Subscribe to AC TV – Alfie's Youtube Channel
Follow Alfie on Twitter @AlfieCulshaw