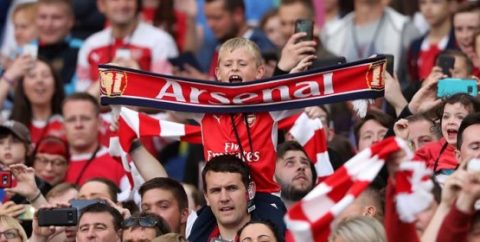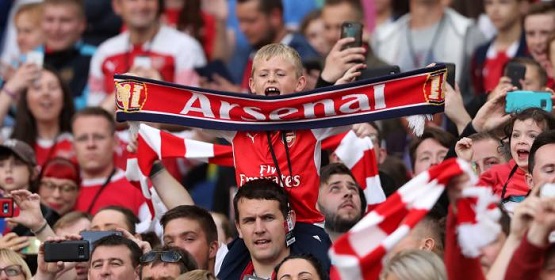 It has been a very frustrating transfer window for Arsenal fans so far this summer, and despite being linked with 100s of players our only signing so far has been the youngster Gabriel Martinelli. But he made his debut against Colorado Rapids the other day and was suitably impressive, and capped his performance off with a goal. He looks like a very good buy to me.
Yesterday it was the turn of our upcoming youngsters to impress, and with Chris Willock starting the game and Reiss Nelson, John-Jules and Eddie Nketiah coming on late. It was the last two that were most involved in carving out the winning goal against the German Champions, and Nketiah even got the Man Of The Match despite only playing nine minutes! Good going my boy!
Unai Emery was very pleased with the big performances from our youngsters and felt that it was 'very positive' for the coming season. He said on Arsenal.com: "For them it's important also in each match here with us and each training to give us his performance and above all his energy,"
"We have the responsibility with the young players to give them chances and we want also to use different young players to help us.
"They are going to be with us in the pre-season and some players are also going to be with us in the season. Each match, each minute they can show their performance like today. It's important because against the big players, for example Nketiah against Sule, is to show how we can respond with different situations and different situations and I thought today was very positive.
"But it depends on their performance when we are playing matches like today. Against Colorado Rapids on Monday we played a lot of young players. We need them for the moment but also in the future. Our responsibility at this club for the history, for the present and for the future is to have young players with the possibilities to take chances.
"After, if they deserve it they can be and can take minutes like today. I am very positive with them, I am very happy with their work every day in the training sessions and also today in the match. We are going to play next Saturday against Fiorentina also in another match and we are going to use young players. It's another chance for them to show us how they can respond, but today, for example, is very positive."
Now we have had Josh Kroenke telling us we should be excited about the transfers we have lined up, and Emery has also told us to expect 3 or 4 big signings. We already have the impressive Martinelli, and possibly Ceballos, Everton Soares and Tierney on their way. I'm not having any more belief that Zaha will come, but I do believe we made the effort. So it may have been frustrating so far, but don't you think we should be just a little bit positive now that we have got assurances and seen our youngsters look good?
Admin