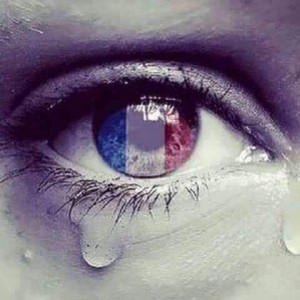 The unbelievable atrocities in Paris last night has filled the world with sadness, and there could be some serious repurcussions affecting the football world as well.
The bombs that were let off outside the Stade De France, where France were playing a friendly match against Germany, were only a small part of the city wide terrorist attacks, but the French Football Federation have now cancelled their open training session today and there will be talks with the English FA about whether to cancel the scheduled game against England on Tuesday.
An FA Spokesman said last night: "It is a very serious and tragic matter,"
"If there is any update on the match on Tuesday we will announce in due course.
"We will liaise with the French Football Federation over the weekend. "The FA sends its deep condolences to the victims of this tragic event but to say anything else would be inappropriate."
While stressing that no decision to cancel the game has been made yet, the FFF president Noel Le Great said in a statement: "The French Football Federation shares the emotion that shakes the nation following the tragic events of Friday in Paris and around the Stade de France.
"The FFF shares the grief of the bereaved families and relatives."

But there are also much bigger concerns for the FFF and UEFA about fans' safety at next year's Euro 2016 tournament, which is being held in France. Le Great told L'Equipe: "For the Euro, there was already a big worry. Today it's obviously even stronger."
But for the moment, the game should be cancelled, and the French given some time to mourn their dead and concentrate all their efforts on catching every single terrorist responsible for last night's atrocities….