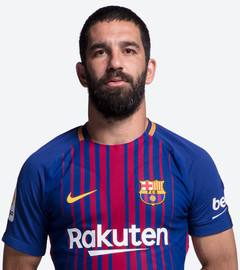 Arsenal have been linked with the Turkish star Arda Turan for many years, even before Barcelona snatched him from Atletico Madrid in January 2016. But obviously with the strikers that Barca have to choose from he has not had many chances to show his worth in Cataluña, making just 55 appearances since his arrival and it seems that he is definitely going to be leaving the club in the next transfer window so perhaps he could finally be coming to Arsenal at a bargain price.
His agent has confirmed he is available as Ahmet Bulut said today: "It's not clear right now where he is going but he will leave from Barcelona in January,"
"We're talking with three or four teams from Spain, Italy and England. There is no contact with Galatasaray.
"After 15 days we'll make a final decision. There are two options: he will be sold or loaned."
The fact is that Arda is a very skillful winger/playmaker, and if (as we all know) Mesut Ozil or Alexis Sanchez are leaving in the summer, do you think we should get him on board at Arsenal in January and prime him to take over their place in the team next season?