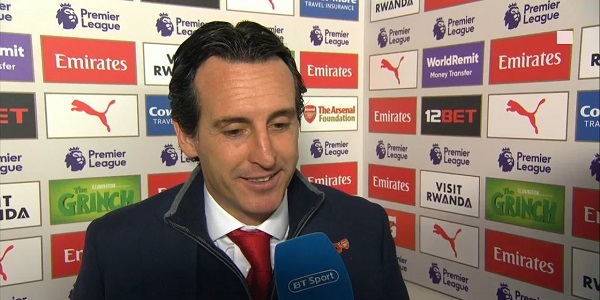 Arsenal has put a time limit on Unai Emery turning things around.
Unai Emery could be out of work by the new year if results at Arsenal remain poor, according to reports.
The Gunners have been struggling to win games this season and have drifted further away from the top of the table following their 2-0 loss to Leicester City.
Reports in the media claim that the embattled Spanish manager has received backing from the clubs hierarchy to turn things around, however, they will reconsider their position in the new year.
Emery has between now and Arsenal's home against Manchester United on New Year's Day to improve results. If they appraise the team's performance at that time and find them close to making the top four, then he could be given until the end of the season.
However, if they are still struggling and basically out of the race for the top four, then they would begin to look for his replacement.
Before New Year's day, Arsenal would have played against Manchester City and Chelsea. Their performances in those games will be key to deciding whether Emery stays or relieved of his position.
If these reports are indeed true then I think that could be a fair compromise. It is easy to offload a manager but you need a plan in place and I am not sure Arsenal does.
It is difficult to see Emery turning things around I admit. However, it is not impossible and sometimes an international break can be a catalyst for improved performances.