VIDEO ASSISTANT REFEREE – THE HISTORY – THE MECHANICS -THE WORTHINESS? by Ken1945
Let's first of all remind ourselves when video assisted reference was first available for us "flawed humans" to use for reference.
We can look back at some of the horrendous scenes from World War One for example, and even before that, to check out events, so we have grown up using this invention for well over a century.
Of course, we are looking at it from a sporting angle and we were able to see the devastation that the Munich air disaster caused for Manchester United, the burning down of the wooden stand at Bradford City's ground and the horrific scenes at Hillsborough, when Liverppol fans were crushed to death.
We, as Arsenal fans, can also see the ball being a foot out of play, when Newcastle beat us 2-1 at Wembley in 1932, if only VAR was in use that day!!!
However, the first recognised use of this type of technology goes back to 2010, when it was trialed in the Netherlands for their internal foootball matches.
Fast forward to the 2017/18 season and we saw the Bundesliga and Seria A introduce VAR, followed by La Liga in 2018/19.
It wasn't until the 15/11/2018 when all the PL clubs at that time voted for the system to be used for the 2019/20 season…but the PL referees association, under the leadership of Mike Riley, decided to introduce it in a different format to the leagues mentioned above.
The explanation for the term VAR (as given by the PL) is as follows:
"A Video Assistant Referee" is a match official, with independent access to match footage, who may assist the referee, only in the event of a "clear and obvious error" or "a serious missed incident" in relation to (A) A goal or no goal (B) Penalty or No Penalty.
The VAR system was to be run by current or former referees only, under the auspices of the Professional Game Match Officials Limited… PGMOL used for abbreviation purposes.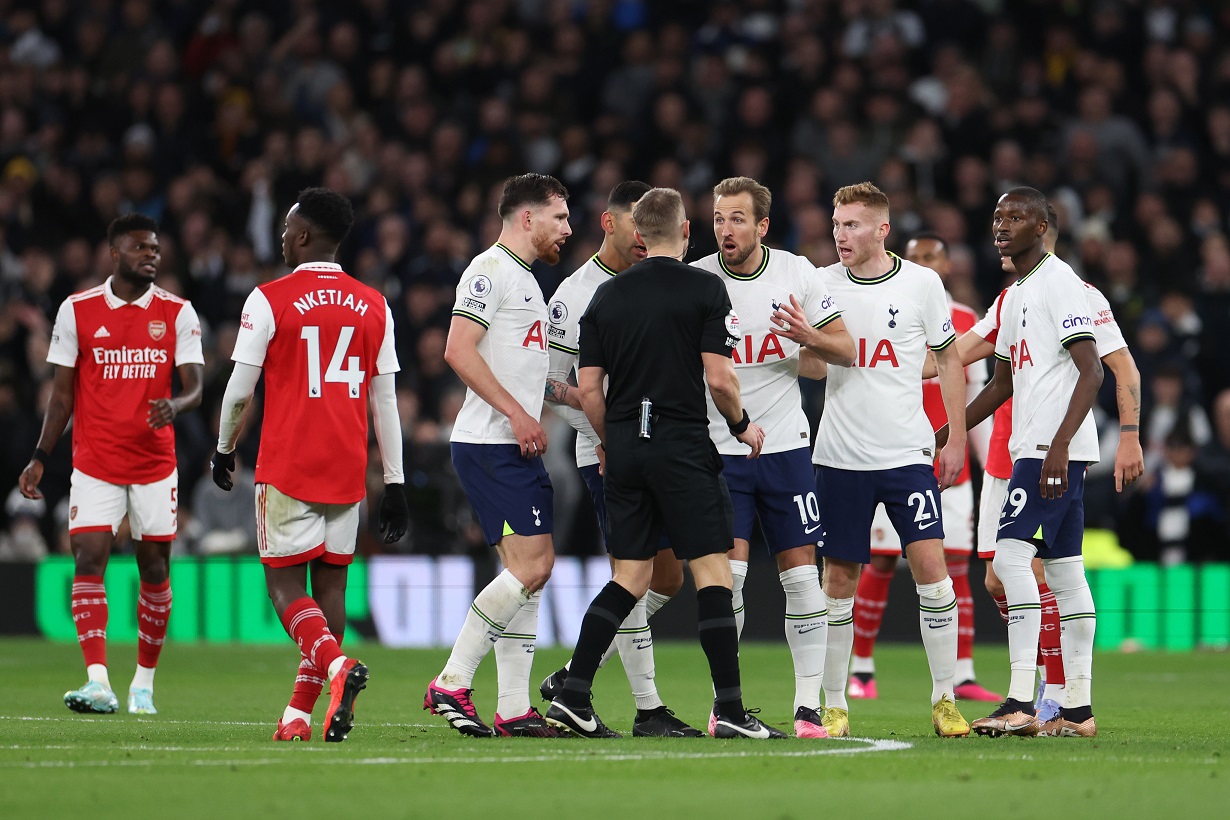 So, how has the introduction of VAR helped the illustrious body of the PGMOL?
1. According to the PL website, before it was introduced, 82% of KEY match decisions were correct. Twelve months later, that figure had risen to 94%.
2. The total amount of VAR checks were 2,400 and the average delay was just 80 seconds.
3. The number of red cards decreased, along with the amount of fouls given.
4. Total playing time INCREASED BY 30 to 120 seconds on average and, for some weird reason, the second half of a game saw more added time given.
5. VAR saw the referees change their minds, on average, once every 3.29 games.
Following on from point 5, it turned out that PL referees had the lowest % of decisions overturned through VAR than any other European country, the figure being just 32%.
The reverse of this, however, is that the PL has had more VAR calls to look at, seemingly undermining the referee's judgement more than any other european country.
So, these points from the PL official site are proof that VAR has been a success when apppied properly by officials who are getting paid £30,000 basic salary and £850 for every match they supervise said VAR.
So how does the new man in charge of the PGMOL, Howard Webb, feel about VAR? Here is his statement: "Good officiating starts on the field, with decisions that are taken on the field and VAR sits in the background as a safety net. A situation happens when a referee has not only NOT made the right decision, but has missed something very clear and obvious – 'a clear and obvious error' – and those things happen for a reason.
"Referees on the pitch have the final decisions".
While an ex referee with enormous experience, Mike Halsey put it this way:
"I think it's actually good for the game. The game is so quick today and, obviously, it's difficult for refs to keep up with the game, which is end to end. We have tackles flying in, all sorts going on.
So I think it's really good for the game, BUT ONLY IF IT'S IMPLEMENTED PROPERLY!!!" (I introduced the exclamation marks and capital letters for those who believe humans can't do this, while Halsey obviously thinks they can).
That leads me on nicely to the VAR referee for our match agains Brentford on Saturday, Lee Mason (remember he was being paid £850 for this one game and a basic salary of £30,000) and was the first dedicated ex referee to be put on the VAR list.
His career in the black shirt, started way back in 1988 and continued in the PL from 2006 until his retirement from said PL in 2021. So I think we can say he was a very experiemced referee?!
It transpires that he has already been stood down once for an error, when he denied Newcastle a goal against Crystal Palace last September… but he was soon back in the role and only missed out on his £850 for a few games (not sure how many).
Mr Mason hails from Bolton and supports the Wanderers… interesting to note that Bolton is just 16 miles from Manchester and, of course, he ruled out Martinelli's legitimate goal against…Manchester United… for which the PGMOL agreed was yet another error!!!
As the first dedicated VAR official, he must have been trained in all aspects of VAR and, let's be honest, he knew the rules of the game anyway and all he had to do was use the system as it was intended and programmed to be used – but for some reason he forgot to do something that every other referee has done when checking whether a goal is legitimate. He forgot to check for any instance of offside!!!
Now, in all my years of watching football, Ive never come across a professional referee who hasn't checked for offside and Mr Mason had all the tools he needed right there in front of him… VAR was ready to cut out any human error if, as Mike Halsey said IT'S IMPLEMENTED PROPERLY!!!
He failed to do the most basic of checks, a check that no one else has failed to do since VAR was introduced, as far as I could find out.
So let's see what another former PL referee had to say about Mr Mason's performance and here's what Keith Hacket believes:
"Lee Mason should be sacked. This weekend Mason let another referee (not VAR please note) down, by not disallowing the Brentford goal for offside. Those are decisions that VAR should get right (IF IMPLEMENTED PROPERLY I have added).
Now, of course, it has been said by those who want VAR done away with, that, after five years, mistakes are still being made and VAR should be scrapped until human error is taken out of the equation.
Others say that it shouldn't have been brought in until it was foolproof, that it takes up to much time, that it takes the excitement out of the game, that it hasn't improved the game, that it takes away the authority of the referee on the field of play, and that the majority of people want it gone and demand a poll be taken to see what the fans think and quote "I want what is right and wise and truthful, irrespective of our team".
Well that is what we ALL want and, as can be seen from above, so do the referrees, pundits, media and fans of the clubs.
The fact that on one weekend, two awful and avoidable mistakes were made by ex referees not following the rules, should not, and in my opinion, will not, derail the unquestionable success rate that VAR has brought to the game.
It just needs people in the hot seat of VAR decsions who are capable of following the rule book of both VAR and the rule book of football itself.
Here's my final piece of ineresting trivIa, regarding VAR and who wanted it and didn't want it:
Sepp Blatter was always against it, while Arsene Wenger was all for it's implementation!!!
That really sums it up for me personally.
ken1945
NB. I've just noted that John Brookes, the VAR referee who ruled out a goal after drawing the wrong offside lines against a Palace player this weekend, has been displaced for two PL games, one of which was our game against city!!!! JUST IMAGINE!!!
The appointments for the next round of PL matches are to be confirmed on Tuesday and to date, no action has been taken against Lee Mason!?!?
I have also noted that VAR referees are being assisted by former rugby league referee Phil Bentham…that speaks volumes in itself.
---