21 reasons why Arsenal Women need to sign Canadian international Cloe Lacasse (with video) by Michelle
Canadian international Cloe Lacasse is widely expected to sign for Arsenal after she penned a fond farewell message to her Portuguese side Benfica Femenina yesterday: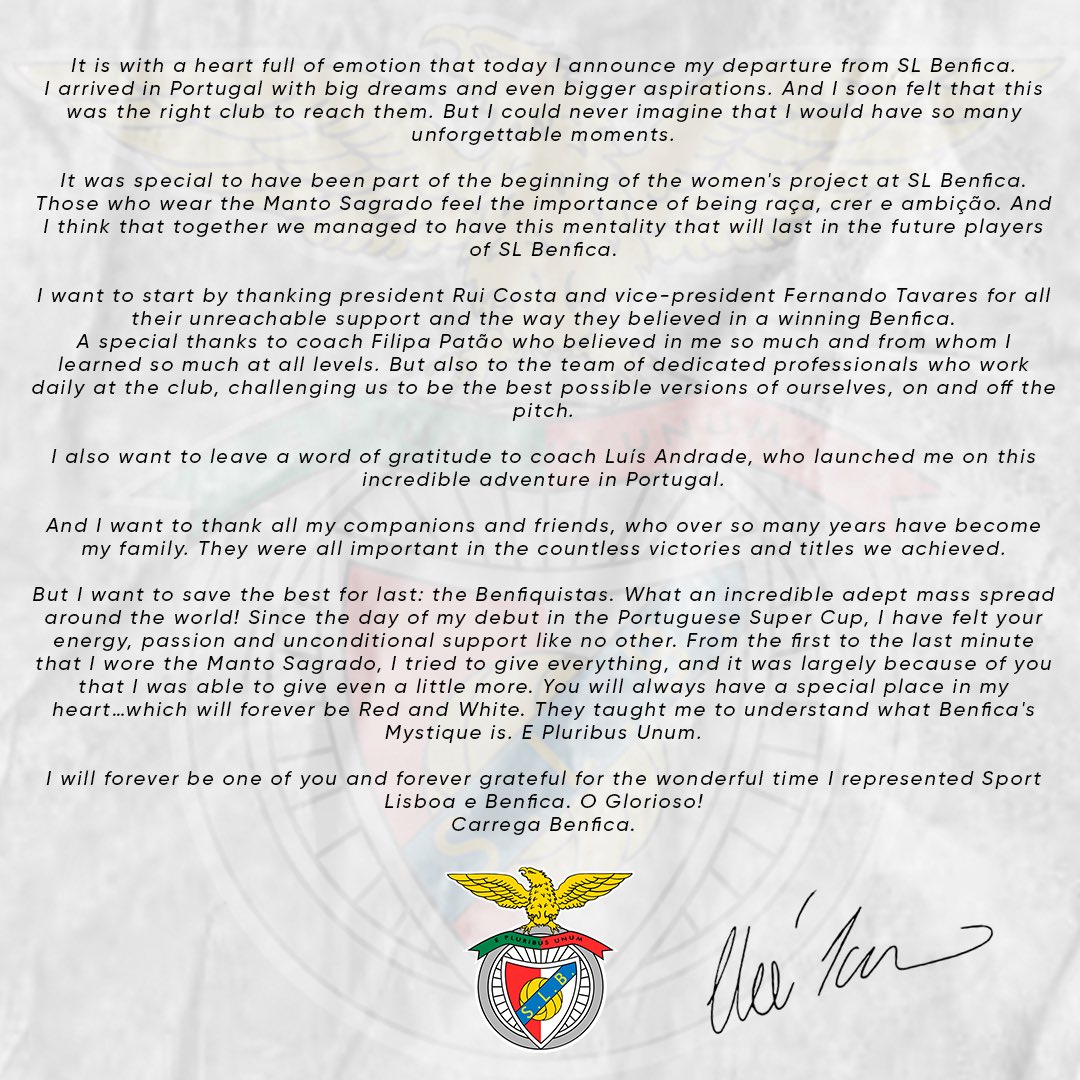 Lacasse was named Best Player of Liga BPI 2022-23, scoring 21 goals for Benfica – which I think is 21 fantastic reasons to sign this exceptional goal-scorer. Not only did Lacasse score 21 goals but she also managed 13 assists – more than any player in the Women's Super League!
MVP! MVP! MVP! ✨#CanWNT star Cloé Lacasse named Best Player of Liga BPI 2022-23, putting up 21 goals and 13 assists en route to a 3rd title for SL Benfica 🏆 pic.twitter.com/awh3ZgOLsX

— OneSoccer (@onesoccer) May 15, 2023
Watch 29 year old Lacasse in action below – her pace, the way she turns defenders and those goals – she really is quite something to watch.. enjoy!
Arsenal announced their first new signing of the summer transfer window today – 30 year old Swedish international Centre-Back Amanda Ilestadt. Hopefully we will be welcoming Cloe Lacasse into the Arsenal Family very soon too. Alessia Russo is another forward that is highly anticipated to join Arsenal, after Manchester United recently issued a statement saying: Manchester United can confirm that Alessia Russo will leave the football club on completion of her contract at the end of June. An announcement from Arsenal is not expected before 1st July, when Russo's contract with Man United has expired.
COYGW!
Michelle Maxwell
Follow Michelle on Just Gooner Women on Twitter for regular updates on the Arsenal Womens Team!
Do you want to read more about the Arsenal Women's Team? Click here….