The famous Charlie George Cup Final
May 8, 1971 marked a historic day for Arsenal Football Club when they beat Liverpool 2-1 after extra time to win the FA Cup and complete their first Double. Manager Bertie Mee and coach Don Howe played a crucial role in the team's success, while Frank McLintock led from the front on the pitch.
The match, which was played at Wembley Stadium, was the first FA Cup final to be held there with a roof, and it witnessed one of the greatest finals in the competition's history. The game was watched by a crowd of 100,000 people at the stadium and millions more around the world. The match was played in a great spirit of sportsmanship by the players, and when Liverpool's Lawler was floored with cramp late in extra time, he was helped to recover by two Arsenal players.
The Gunners had to come from behind in the final after Steve Heighway gave Liverpool an extra-time lead. Eddie Kelly equalized for Arsenal, and Charlie George smashed in the winner. George's celebration after scoring the winning goal, lying on the ground with arms outstretched, became an iconic moment in FA Cup history.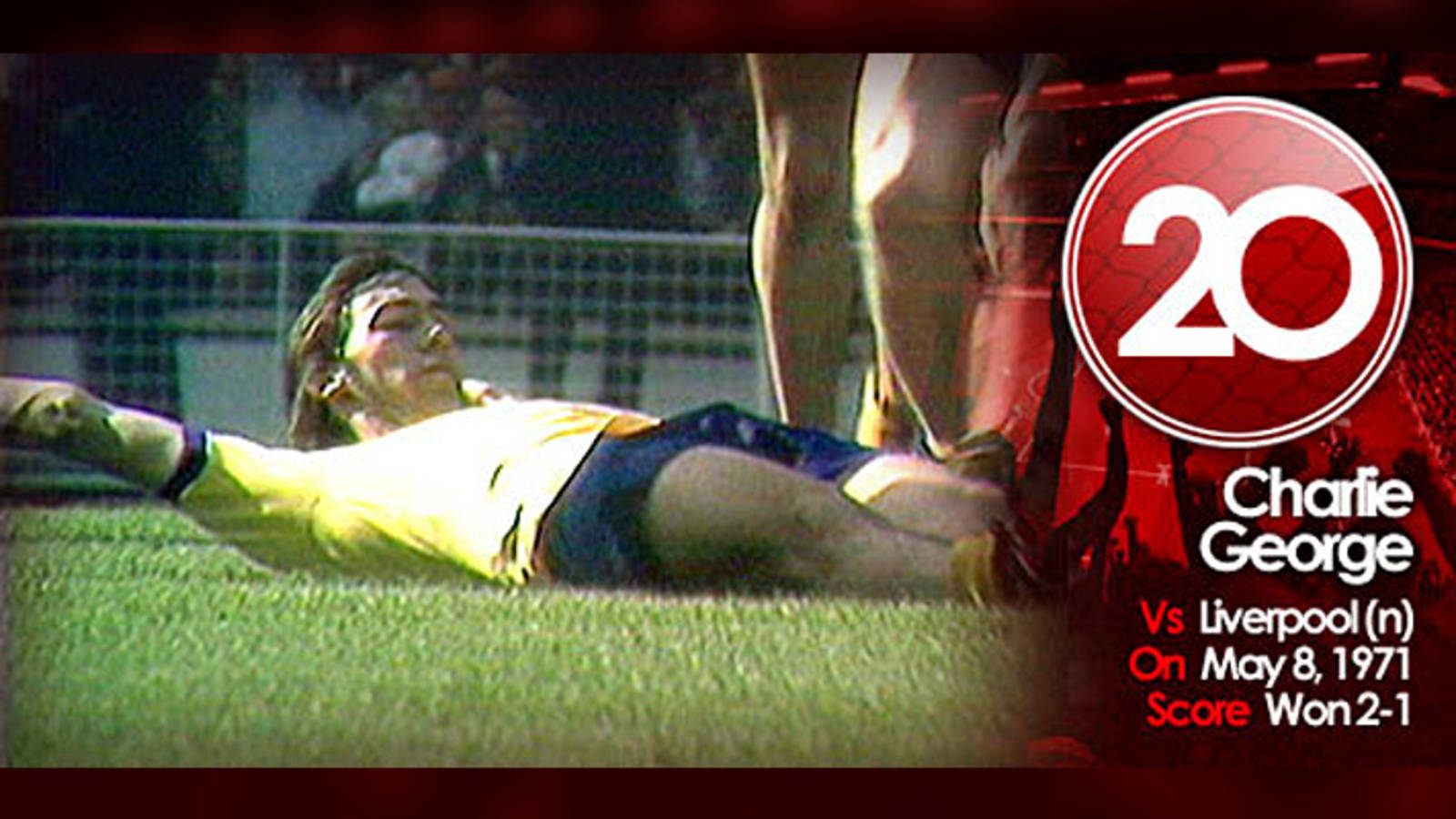 Arsenal's victory was greeted with an ovation by both their own and Liverpool's fans at the stadium. Liverpool was also cheered by both sets of fans as they took a lap of honour after the presentation of the trophy and medals.
The match was the second half of Arsenal's first League and FA Cup double, a feat not achieved by any club since Tottenham Hotspur's double in 1961. The first half of the double was achieved through Arsenal's league victory over Tottenham at White Hart Lane on the Monday of the same week.
Overall, the 1971 FA Cup Final was a thrilling and historic match that will be forever remembered by fans of both teams and football enthusiasts alike.
Enjoy the highlights!
---
Video – Mikel Arteta talks about the reasons Arsenal have dropped from the top, and addresses the question if we "bottled it"
CALLING ALL ARSENAL FANS! Anyone who would like to contribute an Article or Video opinion piece on JustArsenal, please contact us through this link…