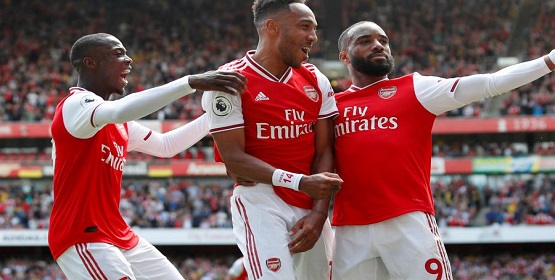 There is starting to be a divide among the Arsenal fanbase about how much we are progressing compared to last season. Some gooners have expressed concern about the perceived negative style of play under Unai Emery, feeling like we have no identity. Others look at it more black and white and point to the fact we are 3rd, only a point behind the Champions. Yet here's a statistic that I found kind of concerning.
Let's look at our results so far this campaign, and compare them with the same fixture last season. For the benefit of Aston Villa, we will use Fulham as a comparison as they were the playoff winners this time last year….
So here we go….
This Season Last Season
Newcastle A W 1-0 W 2-1
Burnley H W 2-1 W 3-1
Liverpool A L 3-1 L 5-1
Spurs H D 2-2 W 4-2
Watford A D 2-2 W 1-0
Aston Villa H W 3-2 W Fulham 4-1
Man United A D 1-1 D 2-2
Cherries H W 1-0 W 5-1
So, at the moment we have 15 points from the same set of games where we earnt 19 points from last season. Of course, football doesn't work like that, just because you beat opposition one year don't mean you do 12 months later. But it does prove that we have yet to do anything which proves improvement.
If anything, this was an ideal run of games, in terms of the quality this group of players knew they could handle. That means we still don't know if mentally we can handle away games. Of the few victories on our travels in 2019 one was at Watford, something we couldn't repeat this season. Even our victories, when being compared, haven't been as convincing.
So, to say we are any better than last year is simply a myth.
Dan Smith