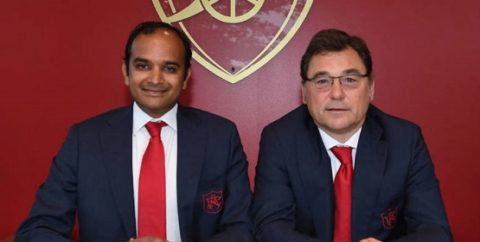 For a couple of years regarding Stan Kroenke, I have said things change yet stay the same.
Many gooners felt the signing of Pepe proved the American was finally showing ambition. Yet in the final day of the window, we went back to putting value over what's best for the team.
Everton waited seconds before the deadline to make an offer for Iwobi, yet, in reality, all parties would have been speaking throughout the day.
Instead of putting the money towards a defender or a late Zaha bid the priority has been to recoup some of the funds we spent.
Don't get me wrong , we had to take 30-40 million for Iwobi, it would have been financially irresponsible to reject such a sum for a player who in 12 months time surely Everton would have realised is not worth that amount.
So the Iwobi money essentially covers the business we have done in the last 24 hours.
When you factor our other new faces are a loan signing, we won't have to pay for Saliba till next year, etc, it means the only other money spent is the 6 million on Martinelli and the first 19 million installment owed to Lille. The 4 million for Ospina, 9 for Belick. 4 for Koscielny, 3 for Jenkinson, plus the sales of Ameachi, Asano, and Thompson cover that outlay.
Remember we still have time to make money as other windows are open elsewhere in Europe.
I do not mean to be negative at a time when my fellow gooners are positive. The fact is we are stronger then we were in Baku, we were never going to improve all areas in one summer.
No matter what funds he had, Raul Sanllehi deserves credit for being creative and thinking outside the box.
Yet his biggest achievement is making the fan base so happy that the majority have ignored the fact we stuck fairly close to the 45 million originally we were worried about.
I just want to see if the Iwobi money is used for Zaha in January, or this time next year we are not being reminded that we now have to factor in the Saliba money.
This has to be the start of something. I
just want to wait a couple more windows till I trust this owner…
Dan Smith