Arsenal face the long haul up to Newcastle to face a team without a League win so far this season, but the Gunners are still under pressure to come away with all three points to try and keep in touch at the top end of the table. Arsene Wenger knows that our opponents are no pushovers, but we have a good record at St James Park in recent years.
"We want to do well at Newcastle but it's always very, very, very tight and very committed there because the crowd is always behind their team," Le Prof told Arsenal.com.
"They have just come out from a good result at Manchester United so it's important that we prepare well and we give absolutely everything to win this game before the break.
"We have always done very well away from home. Last season and the season before, it was the last game of the season that we had to win. There has always been something big at stake, but we like pressure."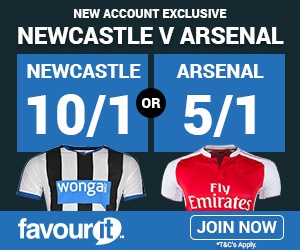 I'm not sure the fans enjoy the pressure as much as you, Arsene! We know it won't be easy, especially with both our first-choice centre-backs being unavailable today. Gabriel and Chambers filled in last week with mixed results, but Wenger is backing the pair to improve. "Both [Chambers and Gabriel] have the potential to play at the top, top level." Wenger said.
"Chambers had a difficult start but he has shown his mental strength.
"I know he's a great player and he has shown that if even if things don't start as well as you would like, he can stabilise his game and respond. He has a great mental strength on top of his talent.
"Gabriel has shown great talent as well and has done very well."
"He's a fighter and he has great pace," Wenger continued. "He has natural instinct for a defender, also in the tackle as well, and his recovery runs are absolutely fantastic. He will be a great asset for the club."
I am sure they will improve from their testing start to their partnership against Liverpool, and they should be more composed today. I am fully expecting a big game from Gabriel, and we just need Chambers to step up a little. Hopefully we won't need another Man-Of-The-Match performance from Petr Cech!