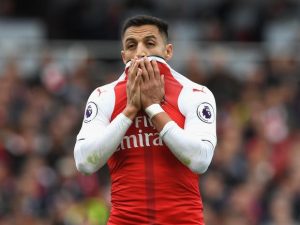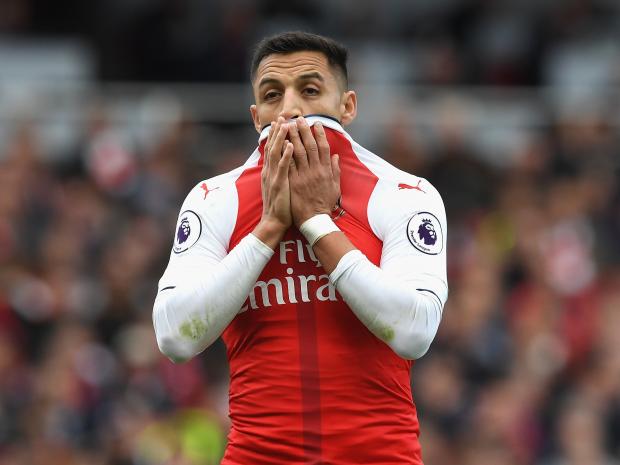 After a two-year period of contract negotiations with both Alexis Sanchez and Mesut Ozil, Arsene Wenger has finally admitted that Alexis will NOT be extending his contract with Arsenal, although he still believes that Ozil could sign on the dotted line before the end of the season. "There is still an opportunity for him [Ozil] to stay. That's very much open," Wenger said. "It looks like Sanchez will not extend his contract. But we want to keep Jack, and we have an opportunity maybe to keep Ozil. So the rebuild will be less deep than if all three left."
A rebuild is obviously neccesary with Arsenal finishing out of the Champions League places last season, and looking very likely to repeat that again this season, so it is obvious that Alexis is unlikely to get his wish to win a Premier League medal with the Gunners. If the Chilean can engineer a move to Man City in January he is virtually guaranteed at least the EPL and maybe even more trophies over the coming years, and Wenger has admitted that this is his ultimate aim.
"These guys want to win, and they want to make money as well," Wenger continued. "So they want a combination of the two, which big clubs can give them. Incidentally he [Sanchez] won trophies with us. So he wants to fight as well for the Premiership. That's normal when you're at that level."
So there is no other club in the Premier League that will pay the wages that Alexis could demand, and also practically guarantee him a League title like Man City can, so has Wenger just admitted that Sanchez will be moving to the Eihad? Or could he actually be talking about Man United?
Darren N