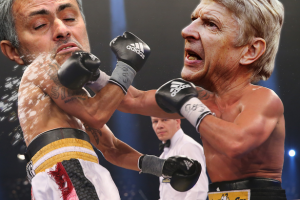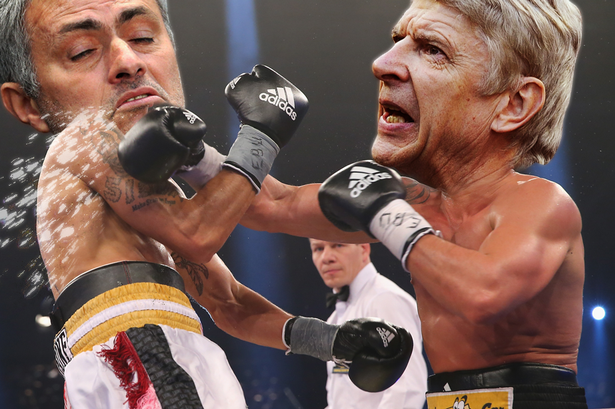 Arsene Wenger created a lot of speculation last week when a picture of the Arsenal boss along with the club's chief executive Ivan Gazidis taken in Nice was posted on social media. While the initial assumption was that the duo were in France to negotiate a deal for Kylian Mbappe, the Daily Mirror reports that the objective of the visit was actually to hold talks in regards to the transfer of Alexandre Lacazette, not Mbappe.
It is understood that the Arsenal manager and chief executive traveled to France in order to meet Lyon's President, Jean-Michel Aulas, who has a luxury villa in Cap Ferrat, a coastal area just a half-hour away from Nice, where the picture was taken. With Manchester United also said to be interested in the French international, it appears Arsenal did not want to wait too long to negotiate terms with Ligue 1 side. We all know that Mourinho would love to stop Wenger getting his man.
With Lacazette himself claiming that a move to England would be 'interesting' and that a lack of Champions League football would not be a deal-breaker in his decision, it makes sense that Gazidis and Wenger travelled to France to hold further talks. Furthermore, at around £40 million, the Lyon hitman represents a cheaper and more proven alternative to Mbappe. Besides, it is no secret that Wenger is a huge admirer of the player and has tried to sign him on numerous occasions in the recent past.
So in my opinion, this story makes complete sense as a £40 million swoop for Lacazette would leave Arsenal with more money to finance moves for the rest of their summer targets. Personally, I would be elated if Lacazette were to join. But with Manchester United also in the fold, Wenger better live up to his promise of acting quickly in this transfer window if he wants to land his man.
Get him signed quickly Arsene!
At