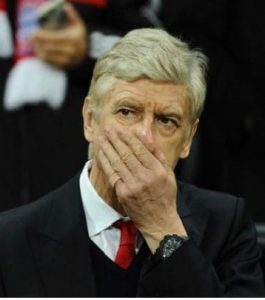 Arsenal have had a horrendous start to Arsene Wenger's latest contract extension, losing 5 of their first 15 games of the season, but can anyone actually see Stan Kroenke or our spineless Board ever telling Le Prof that it's time to leave the club? I can't see it, and neither can Tony Adams, who even believes that Wenger will carry on and sign another extension when this one ends!
Our Mr Arsenal was asked if he thought that Wenger could win another Premier League title before he retires, and Adams replied: "He's contracted for another 18 months, so you're asking me whether this squad can do it. I don't think they can, I think that's pretty obvious.
"But how long will he go on for now? How old is he 67? He's already said retirement is death to him, so you can't see him retiring and there doesn't seem to be anything outside of the game for him."
"It wouldn't be beyond me to see him sign another extension for another couple of years as well."
I'm not so sure that the fans would put up with that, especially if we don't finish up in the Top Four in this season or the next, but the fans are not running the club, so we can fully expect Kroenke and the Board to announce a now contract for Wenger long before this one ends so it doesn't have the detrimental effect on the team like we had last year.
I am sure that some fans would be happy to see Wenger stay until he can't walk any longer, but surely that percentage will drop as another year passes without a League title.
Darren N