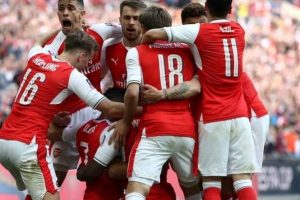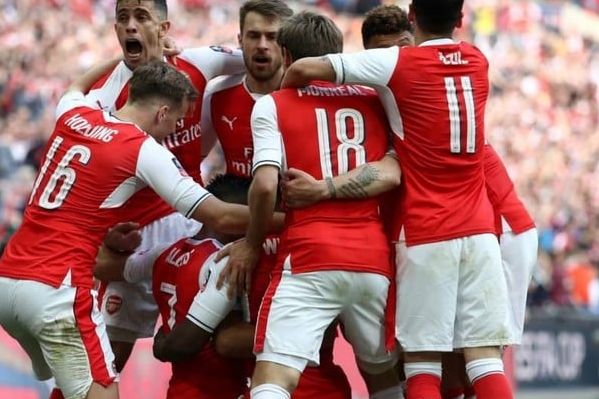 With Arsene Wenger having been left little room to make Arsenal's last transfers for the season and the club itself being sunk in its worst crisis, we wonder what Wenger will do with his remaining squad if he seems to have lost his negotiating vigour of his first years at Arsenal. Just remember his recent failure to negotiate twice a record-high transfer for Monaco's Thomas Lemar. With fewer options left for January, he really should take a look at how best to mobilise his core players left in the team. Arsenal has had a track record of long periods of continuously low scores, but every time it managed to mobilise later in the season, as there were those few real stars that come to the rescue of the squad. Recently, Wenger has been accused of his inability to create true leaders on the field, but he still has a stellar team to work with. For those of you looking to bet on highest scorer this season, keep your eyes peeled for Arsenal's top players, but as a piece of advice don't take advantage of sports promotions or online slot machines with bonuses before you learn about the wagering conditions.
What is Happening after the Last Transfer Window?
August's transfer window left many of us disappointed, as Monaco pulled out from the negotiations on Lemar's future due to Arsenal's poor performance in the Champions League, and Wenger himself dropped the deal for Jonny Evans. In the end, Alexis Sanchez was the one who suffered most as the failed negotiations with Monaco influenced his own transfer to Manchester City being postponed for next year. Alex Oxlade-Chamberlain has also recently joined Liverpool for a deal worth £35m, whereas Kieran Gibbs went to West Bron for the bare £7m. Undoubtedly, Gibbs leaving the Gunners was one of the greatest blows to Wenger, as the player has been Arsenal's very own brainchild, with 3 FA Cups and more than 200 appearances since his first debut in 2008. As for the 'Ox', he surely won't be that much missed, provided his first mediocre performance at Liverpool when the team lost 5-0 to Manchester City. Arsenal's bad luck continued well into the start of September when Lucas Perez returned to Deportivo La Coruna. Jack Wilshere is also at the end of his contract and Alexis Sanchez and Mesut Ozil have their own doubts of their devotion to the club. Good news is that Wenger still has one of Arsenal's most consistent goal scorers – Theo Walcott – but would this be enough?
Does Arsenal Really Need Ozil & Sanchez?
Alexis Sanchez and Mesut Ozil are the only two players left whose contract is soon to expire, meaning that Wenger has only one opportunity left after August to make a deal before they leave him for free, which is estimated at £100m in transfer fees for the club. Wenger's stubbornness to keep the squad unchanged for the Premier League's season can cost him dearly, and he certainly doesn't need an inconsistent player as Ozil. On the other hand, the German has made it clear to Wenger that he doesn't wish to renew his contract beyond next June, but things might move faster for him after similarly to Sanchez having failed to ensure his next deal earlier this year. Inter Milan has had its eyes on him for a long while and will make sure to close the deal in the next transfer window in January next year. Ozil's been in the club for only 4 years, but already has won the hearts of the most devoted Arsenal fans, especially after his great performances in 2016. However, after a series of recent missed opportunities, making it saying 'Goodbye' way easier for Wenger, than it is when it comes to Sanchez.
It surely will be difficult to hand over a star like Sanchez to the rivals of Manchester City, but the chief has only one mission ahead of him – to get the team out of this crisis. Surely, having Sanchez and Ozil in the team didn't result in any Champions League trophies, so maybe Wenger should rethink having let Ozil on the field so often in the past year. The first match of this year's Europa League and the most recent draw against Chelsea demonstrate how cohesive the team can become without the attention-grabbers, Ozil and Sanchez. Best for Wenger is to stick with the same squad that played Chelsea and to give credit to the core players – Theo Walcott, Giroud, Welbeck and Ramsay and the underestimated Nacho Monreal, Alex Iwobi and Shkodran Mustafi. Freed from being in the shadow of Ozil and Sanchez and coupled with the newcomers Sead Kolasinac, Alexandre Lacazette and (maybe) Juan Cuadrado, the team stands a good chance to mark the start of another golden era for the club later in the League's tournament. But can Wenger be more pragmatic and hold his nerve to keep Ozil and Sanchez away from the field for any longer, provided the recent poor results and failed transfer deals?
Who Else Should be Targeted for the Next Transfer Window?
Wenger's strategy of keeping Alexis and Ozil can be explained by the fact that he's put years into building the squad and the formation as it is now and advancing in his career, he's unsurprisingly targeting the quick victories. However, with so many missed opportunities at the last transfer window and with Perez already gone and Mustafi reportedly wanting to be sold, the chief has fewer options left to consider now.
Le Havre's Harold Moukoudi
Transfer rumours claim that Wenger has already started talks with Le Havre to finalise the transfer of the 19-year-old prodigy, Moukoudi where he started his professional career. However, it won't be an easy battle for Wenger, as Nice, Leipzig and Bordeaux are also eyeing the impressive young talent. This will be a costly deal for Arsenal, as Le Havre won't allow itself another top player leaving after the recent transfers of Paul Pogba, Lassana Diarra and Dimitri Payet. Moreover, Wenger has to be careful not to lose any more valuable players like Giroud, who has had a rather uneventful time at the most recent Arsenal matches, and Ramsey and Walcott, whose contracts expire in 2019. Having said this, rumours and past fixtures have an enormous effect on the odds that we'll get for Arsenal's next matches, so make sure to find the best odds by comparing trustworthy betting sites like those listed on SlotsWebsites.org.