Non-negotiable transfers by ThirdManJW
This summer's transfer window is arguably our most important in well over a decade. It's hard to predict exactly what will happen, because it depends on who is in charge, but I expect Arteta to still be here. Whilst he does have his detractors, he's only had one main transfer window so far, and that is easily not enough time to make enough changes, especially considering what he inherited. There is still a lot of work to do in regards to rebuilding the squad.
Although our new board and managers since the AW/IG (Wenger/Gazidis) reign have made the odd mistake here and there with transfers (what club doesn't), overall, there has been a massive improvement in this area. AW/IG never actually performed squad assessments at the end of each season, hence our transfers for the following season made zero sense for the majority of the time. No better example than the Ozil transfer.
Why blow your entire budget on your already strongest position, especially when we were so deficient in almost every other area? When you already have a better player in Santi on your books, along with Rosicky, Wilshere, Ramsey, and the Ox, did we need another central attacking midfielder?
But now, we do perform squad assessments, identifying our weakest areas, and strengthening them. So, I have confidence we will continue this during the summer months. As we now know, plans are already in place depending on what happens this season, which means we are prepared for all outcomes. I wanted to take a look at non-negotiable transfers. Areas that must be strengthened, and players that must leave, no questions asked. It's not just about improving the squad, but we also need to generate funds via player sales.
My best XI next season:
Leno
? Saliba Gabriel Tierney
Partey ?
Saka Smith Rowe Pepe
Aubameyang
RB, and DM/CM positions are an absolute priority, especially central midfield. We are so short of quality and quantity in that area. Ceballos isn't our player, and hasn't done enough to earn a transfer for me. Which means we only 3 players in central midfield (Partey, Elneny, and Xhaka), and only Partey is good enough. I am happy to keep Elneny because we do need squad players, but Xhaka has to go. So, I think we need to sign at least 2 central midfielders. One quality signing for the starting XI, and another for rotation.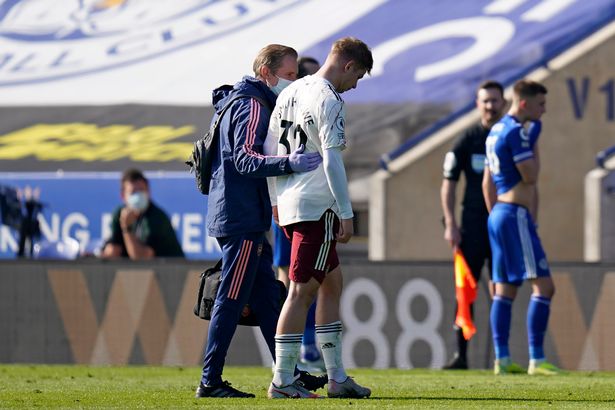 Then we have RB. It's beyond me why Arteta persists on using Bellerin, when Cedric is far better, and even Chambers going on his Burnley performance. But even if Bellerin goes, we still need a quality RB, to match up with our left side. One can see the huge difference Tierney has made to our left-flank, and the chasm in quality between he and Bellerin. We need to match that on our right side. This improvement will also benefit whoever plays right-wing, because at the moment, players are struggling to form a partnership with Bellerin.
So those are the two absolute priorities in the summer, but we do need a quality 2nd choice keeper as well. I do think we should also consider another winger, because there are still serious question marks over Pepe. Another playmaker could also be needed given Smith Rowe's downturn in form and injury problems, but unlike Pepe, he has barely had enough opportunities for us to form a definitive opinion on him. I would definitely like to see more of Smith Rowe, and in the centre, not out wide. Other than that, maybe another one or two squad rotation/young potential signings.
Players that MUST leave:
Runarsson
Bellerin
Kolasinac (I think his contract expires in the summer anyway)
Xhaka
Guendouzi
Torreira
Lacazette
Players that we could also sell:
Chambers
Mavropanos
Maitland-Niles
Willock
Nelson
Willian
Pepe
Nketiah
What are your thoughts on the summer transfer window?
ThirdManJW