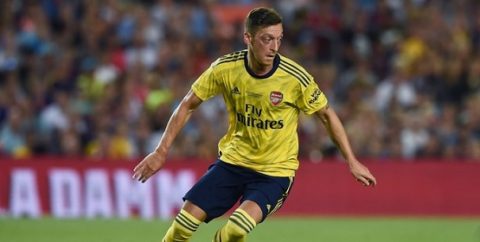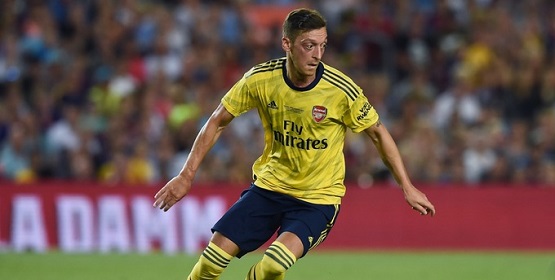 Ahead of one of Arsenal's biggest games of the season, and the media still feel the need to question Unai Emery about the possibility that Mesut Ozil could leave Arsenal before the close of the European transfer window. Ozil and his agent must be sick and tired of rubbishing all the made-up transfer rumours from the media, and have reppeatedly insisted that the German intends to stay and finish up his contract at the Emirates, so why can't the journalists just stop asking about him leaving.
This is what Emery had to put up with durung the run up to the famous North London Derby…. (as reported by Arsenal.com)
on Mesut Ozil…
This week he is training well, he is progressing physically better and doing normal work for us. He is going to be closer for us and available for Sunday I think.

on whether Ozil will still be an Arsenal player at the end of the European window...
Yes, we've finished our transfer window and in Europe it's going to finish on Monday. We cannot sign another player but we have some players who have the possibility to leave before the window closes. The club is working and some players know their situation. My focus and the team's focus is for the game on Sunday and being very concentrated on Sunday.

on whether Mesut could leave…
No, we are not speaking about the possibility he could leave.
It seems to me that we have to write an artickle like this every few months when the usual denial from Ozil, his agent and even Emery himself, but I bet the media will carry on saying there is a possibility right up until the last transfer window shuts. And then the'll start speculating on Ozil going to America!
Will they ever give it a rest!
Admin