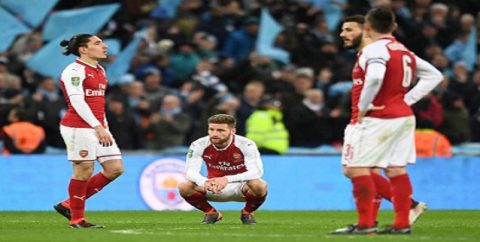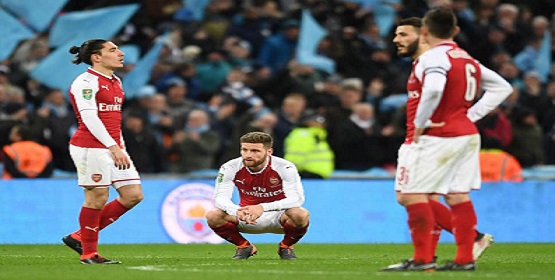 Booing Mustafi Is Wrong!!!! By Dan Smith
Before he left Arsene Wenger spoke about a section of the Arsenal fan base showing him disrespect he 'Will never forget.' The Frenchmen had long spoken about Arsenal values, our reputation for doing things the 'right way' and the fear that we were starting to lose those principles.
This week Mustafi was booed by his own supporters. His crime? The opinion that's he's not good enough for this level. That's it. This is the same people who feel betrayed by Koscielny going on strike. No matter his reasoning, no matter if there have been broken promises, the consensus seems to be that no matter what, he owes us a level of respect. Doesn't respect work both ways? Shouldn't we no matter what support our own, no matter form? Or again is our moral compass only measured on how talented you are?
If Auba asked for a transfer he's disloyal and not committed? If someone is professional and gives 100 per cent, we only care if we think they are good at their jobs? Let's clarify it's not the player's fault over 30 million was given for him? Blame the recruitment team. It's not his fault if he's on a salary which might put off any suitors. That we haven't replaced him with anyone better, blame our owners for a lack of funds.
We boo a Nasri, Fabregas and Van persie for not turning down a pay rise elsewhere yet verbally abuse though who want to stay? The German didn't help things with his performance against Bayern Munich but to me a true supporter……supports. Jeering him while he's playing is counter productive.
The team have more of a chance winning with confident centre backs. The harder time we give him, the longer that will take. By all accounts a sensitive soul, him reading comments on social media or listening to negative chants in stadiums won't help us if he starts at Newcastle. Imagine he's in possession at St James Park, is he terrified of making a mistake? Have us gooners done all we can to make him as composed and confident he can be? So far in pre-season the answer would be no. He's probably dreading the Emirates Cup in a few weeks.
With the situation regarding our captain, we might be relying on Mustafi. How is making him a scapegoat going to benefit anyone? I say scapegoat as he seems to get a harder time then the rest of the back 4/back 5 (he didn't feature in Baku where we were humiliated). Dealing with away fans' banter comes with the job, part of what you earn means needing the personality to handle critics. But from own fans in the middle of a game? In front of thousands of people and your peers, who then feel sorry for him.
Remember this is a human being who doesn't deserve his wife and kids to watch someone they love to be subjected to that when all he can give his is best. He had a dream, chased it and has a World Cup winners medal. I appreciate the hard work and sacrifice it takes to be an athlete. He doesn't deserve to be mocked by a minority of ' fans' who clearly think being offensive is entertainment. I'm sure they have had a bad day at work before, yet wouldn't tolerate being sworn at, abused on Twitter, etc.
The irony being that if we lost on the opening weekend, the away section would look at each other and wonder how Mustafi's mojo be rebuilt after mocking him all summer.
In my view for 90 minutes we back whoever is wearing the red and white shirt. If you disagree you can't then ask for loyalty the other way. Unless Mr Wenger was correct.?
Dan Smith