You can stream Manchester City v Arsenal live via Sky Sports from 13:45 on Sunday afternoon. JustArsenal readers get 15% off!
Pep Guardiola has transformed Man City recently and they have been incredibly consistent, especially this season. They have only dropped 2 points out of 10 League games in this campaign when they drew at home to Everton back in August. Since then they have won 14 games in a row in all competitions and are looking formidable opponents. But if you want to search for the last time that Man City actually lost a competitive game you have to go back to April, and who were the team that beat them? Arsenal of course! It took extra time in the FA Cup semi-final, but it took us back to Wembley and set us up for our historic FA Cup win against Chelsea.
Arsene Wenger described how we managed to beat the Champions elect on that day. "We tried to defend well and not to hide at the times when we had the ball. We went forward and I think we had a balanced team, a team who could defend and was quick going forward every time we had the ball. We took over as well, I think, in the second half and it was played after extra-time. Overall, we had a good focus."
The Gunners were treated as the underdogs that day, just as we are billed as such for tomorrow's game, but the facts are that we have little reason to be scared of City, no matter who the manager is! In our last 9 competitive games against the Citizens, we have only lost once, with 4 wins and 4 draws, so who should really be the favourites? It is City that should be worried about facing us again, not the other way round….
Watch Manchester City v Arsenal Live Online
Save 15% on a Sky Sports Day Pass, and get the best Sky Sports action for 24 glorious hours for less. Join today for a one-off payment of just £5.94. No contract.
You can stream not just City v Arsenal but other games on Sunday as well (such as Chelsea-United) and all other sporting events on Sky Sports for 24 hours.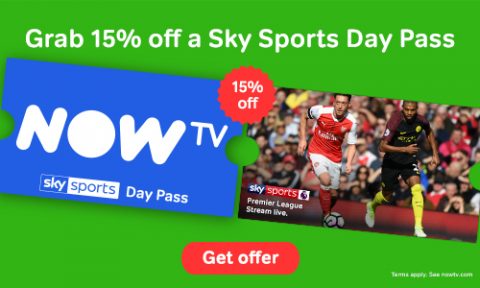 Offer is open to UK residents only.
Admin