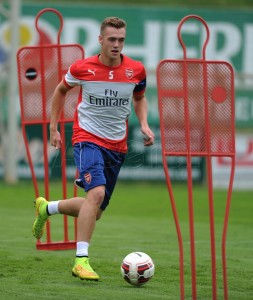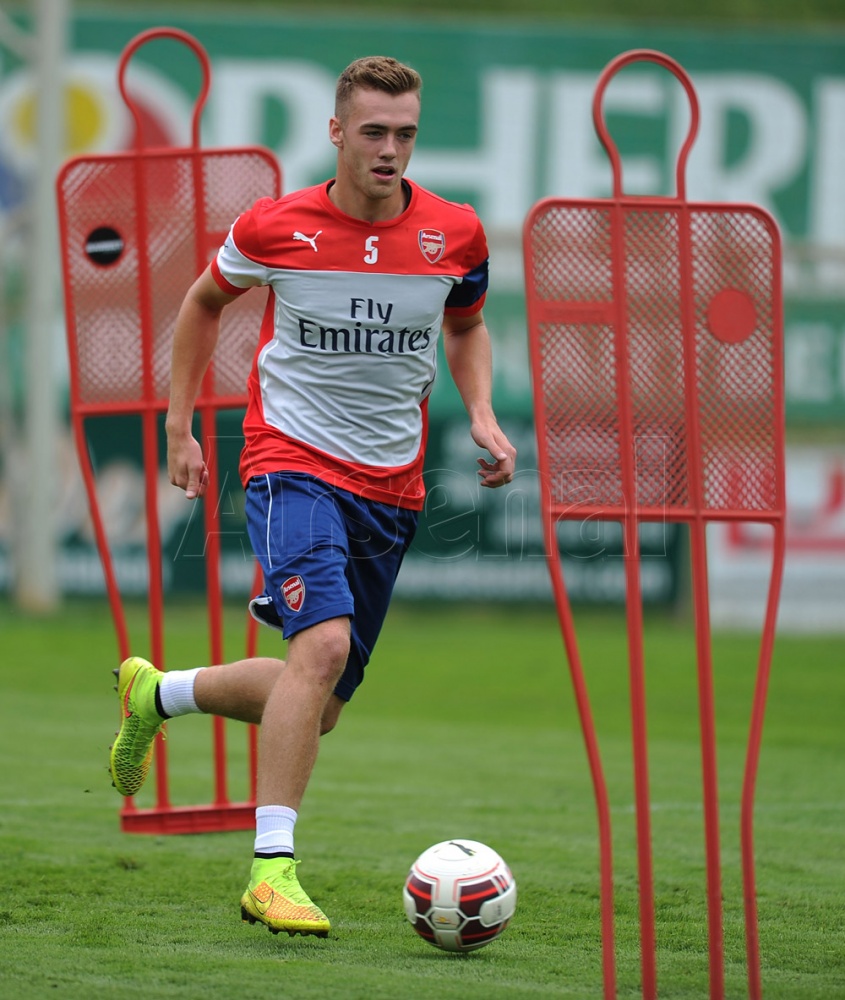 There has been much publicity about the fact that Calum Chambers was not included in Arsenal pre-season tour of Australia and China, but Rob Holding was also omitted and given an extended holiday. But they were BOTH left out because they were playing for the England U21s at the Ruros in Poland, and in fact Chambers was preferred to Holding in the starting line-up and probably needed the break more anyway.
Well, the latest Arsenal rumours are saying that Crystal Palace have made a 16m bid for Chambers, and another says Arsenal are willing to sell him but want 20m (which seems fair considering he is English, only 24 years old, and cost us that much when we bought him from Southampton! I am of the opinion we should not sell him at any price…
The youngster was bought as a right back, which didn't really go down too well considering the quality we already had/have in that position, but last year, on loan at Middlesbrough, he was used as a centre-back- and that is where he was playing for England as well in place of Holding. During the tournament Calum spoke about how much he thought he had improved over last season. He said: "This season has been so important for me, playing games as a centre-back,"
"The experience I have gained in that position just from playing is so valuable to me. I just feel it's just pushed me on another level."
"It's been a very good season for me. I gave absolutely everything to try to get results and keep Middlesbrough in the Premier League. Unfortunately I couldn't do that and I was gutted.
"We have to see what happens. I'm an Arsenal player and I'll be going back in for pre-season and concentrating on that but at the moment my focus is on England and beating Germany."
He was a good player at a young age, which is obviously why Wenger went for him in the first place, but if he is finally maturing and enjoying being a centre-back then I think we need to keep him on. At the moment we have Per Mertesacker, who will be moving up to coaching duties, Laurent Koscielny, who is also getting on and has ongoing Achilles problems, Shkrodan Mustafi, Rob Holding, Monreal and Gabriel ready and willing to be centre-backs. But with the extra games involved in the Europa League, there is no reason why Chambers won't get ample opportunity to show his improvement, and just maybe him and Holding could be the future England centre-back partners. And both of them will help with our home-grown numbers….
Just to illustrate my point, I went to whoscored.com and did a comparison on last season's stats between Holding and Chambers, and Calum came out very well!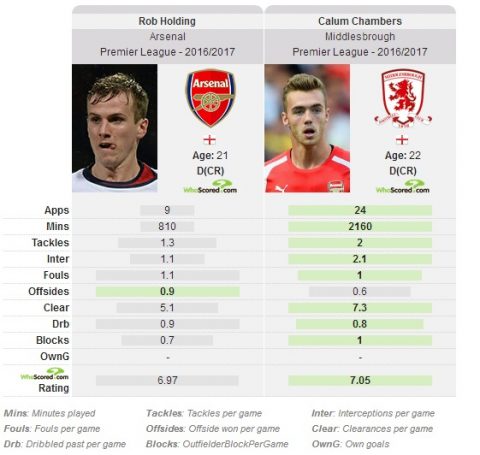 Personally I would rather we sold Gabriel…..
Admin