The Chile manager Juan Antonio Pizzi must be absolutely crazy for risking Alexis Sanchez in last night's Confederations Cup game against the Cameroon. The Arsenal star left training with a swollen ankle before the game, and Pizzi indicated he wouldn't play him if he was injured. The coach said: "[We're] optimistic from the images we've seen.
"But we understand and know that the player still feels pain, and that's why we'll wait until tomorrow to decide if he plays.
"We don't risk any player who is not in condition to play and who could aggravate an injury.
"We're very careful with the health of our players, and because of that we always act with the responsibility required by our position."
But we now know that was a downright lie, as he put Alexis on the bench, and then brought him on for the last half-hour when the score was stuck at 0-0. Sanchez may well have helped his country secure the win, but after the game photos proved that his ankle was FAR from recovered enough to play. In fact it was the height of stupidity to play such an important player with any prospect of aggravating any injury!
Just look at the state of Alexis ankle after the game……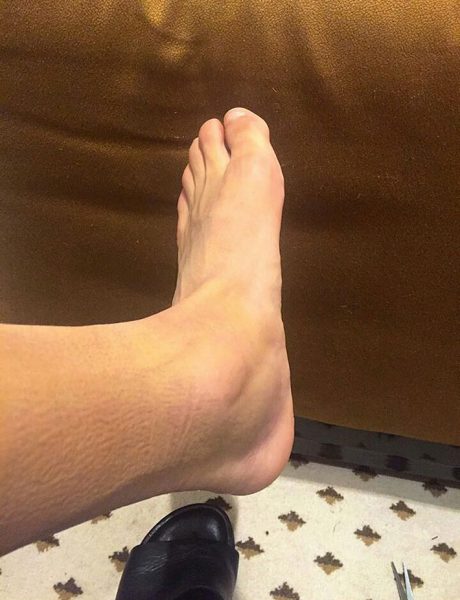 I am lost for words…..
Admin