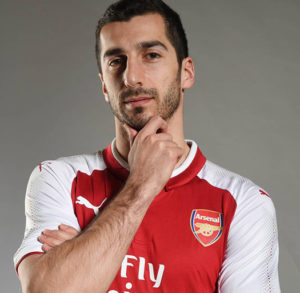 Arsenal sold Alexis Sanchez to Manchester United in January and the Armenian international Henrik Mhkitaryan came to the Emirates as his replacement, and Jose Mourinho for some reason has now chosen to announce the reason for him letting the talented wide man join the Gunners.
When asked if it is hard to keep players in the side when they are not starting, Mourinho said: "It is not hard, it is impossible.
"It depends on the nature of the player.
"The way Myhki [Mkhitaryan] dealt with it, is different to other players.
"He realized he was not ready for this reality – physical, mental, competitiveness.
"Also his body, to adapt to that intensity with little time to recover from match to match, is hard,"
It is true that Henrik has missed quite a few games through injury since joining us, but when he has played he has seemed alert, talented and intelligent. Is Mourinho just being spiteful?
Darren N