With all the unfulfilled rumours of Arsenal buying a new superstriker this summer echoing in his ears, Olivier Giroud could be forgiven for thinking that the fans are not completely behind him. But Arsene Wenger obviously believes that the French striker can deliver enough goals for the Gunners to challenge for trophies this season.
Giroud himself has set himself a target of 20 (or more), which would surely be enough to appease the fans? "I would like to score more than last year and to get a better ratio than last year," he told the official Arsenal website. "It can be between 15 and 20 goals in the Premier League. In total, more than 20 goals would be nice.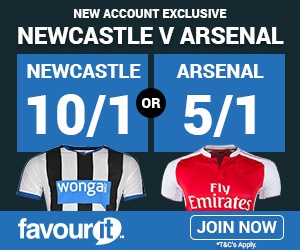 "If I succeed to reach this number, I think the main thing for me is to reach our team aims, that's most important. If we reach our targets, it means that I would have been efficient.
"I'm used to playing when I feel good. My body is good and I'm pleased with that. As long as I'm in good form and my body is in good shape, I'll try to give my best for the team and I want to play more and more games to score more and more goals."
Giroud opened this season's account with an excellent strike against Crystal Palace, and hopefully will add to brilliant record against Newcastle in today's match, but will the fans EVER be happy with Olivier, even if he scores 40 goals?