WSL rules, international v homegrown players and what it means for Arsenal Women as Nobbs leaves by Michelle
Jordan Nobbs has left Arsenal, after 12 years as announced yesterday, to join Aston Villa in a bid, we believe, to up her game time and therefore increase her chances of being chosen for the Lionesses squad for the FIFA Women's World Cup.
Arsenal Women now have a squad of twenty with six players (Lotte Wubben-Moy, Jen Beattie, Leah Williamson, Beth Mead, Kim Little and Teyah Goldie) classed as Home Grown Players (HGP's), which means they can only add three overseas players unless one were to leave the club.
Mana Iwabuchi is keen for game time, which she has struggled for under boss Jonas Eidevall, and would be open to leaving Arsenal in January, which could make way for a fourth overseas player to join Arsenal. Maybe one other alternative that could be a short-term option would be to remove Vivianne Miedema, who is out of action for the rest of this season with an significant ACL injury, from the squad list for the second half of the campaign.
BBC state from 2021-22 season FA Rules stipulate WSL clubs will have to name eight registered players (in a squad of 25) who have been at an English club for a minimum of three years before they turn 21.
So.. Arsenal have a 20-strong first team squad, 6 of which are HGP's.  If Iwabuchi moves to another club, Arsenal are reduced to a 19-strong squad.  If Miedema was to be removed from the squad list for the remainder of the season, Arsenal are reduced to an eighteen-strong squad.
Under the FA WSL rules, Arsenal would then be able to grow the squad to twenty-three strong which would allow them to move in up to 5 new players to take the squad to 23.  But only if Iwabuchi goes and Miedema is removed from the squad temporarily.
Another very interesting angle is that from 2021-22 season, the FA WSL also agreed to increase the limit on long-term loan deals, from two per club to six.  Arsenal currently have 3 players out on loan: 21 year old English goalkeeper Fran Stenson  (yes, Arsenal have ANOTHER goalkeeper waiting in the wings!) who is on loan to Birmingham this season.
The 23 year old English defender Anna Patten who is on loan to Aston Villa again this season (2022-23).  Finally there is 19 year old Brazilian Gio Queiroz who signed to Arsenal, from Barcelona, in September 2022 but was immediately loaned out to Everton.  Eidevall has admitted considering bringing Gio back to Arsenal.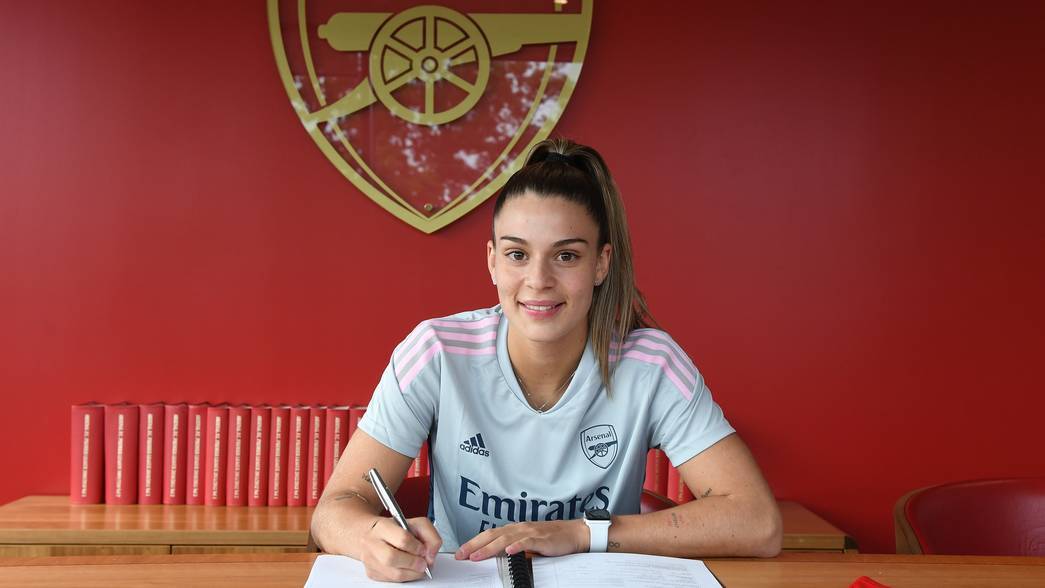 Arsenal are reportedly close to finalising deals with Canadian goalkeeper Sabrina D'Angelo and Dutch midfielder Victoria Pelova. Top of Eidevall's reported wish list is Brazilian striker Debinha. Danish midfielder Kathrine Kuhl seems to be a strong target as well, according to the rumours.  Could she, for example, come in and go straight out on loan given that Arsenal can have up to 6 players out on loan.. Arsenal have also been rumoured to be interested in Canadian forward Cloé Lacasse.  Danish striker Signe Bruun is another one rumoured to be in Arsenal's sights..
Looks to me like there are a lot of ways you can move the numbers around to allow Jonas Eidevall to go on a very full shopping spree for Arsenal.  What an exciting transfer window!
Now Eidevall's just got to get all these incoming internationals through the post-Brexit red tape……
Michelle Maxwell
WIN FREE CLUB LEVEL TICKETS for Arsenal Women V Chelsea at Emirates on 15th January!! Winner will be announced on 11th January.
Follow Michelle on Just Gooner Women on Twitter for regular updates on the Arsenal Women's Team!
Do you want to read more about the Arsenal Women's Team? Click here….